THANK YOU, RMS Music Students and Families!!
If you missed the RMS Music Meeting, the presentation is available:
The RMS Community is invited to JOIN the RMS Music Boosters in supporting Music Education at Roosevelt IB MS.  Spots OPEN for voting members and volunteer music coaches!!   If you are interested, please contact the RMS Music Boosters: roofriendsmusicboosters@gmail.com.
As Roosevelt is an International Baccalaureate (IB) school, RMS Music follows the IB Music model, offering students the opportunities to explore the world through the diversity of music and encourages their creativity through musical composition and performance art.
In partnership with the San Diego Symphony Learning & Engagement Department, RMS Music encourages the RMS Community to continue celebrating Hispanic Heritage Month with: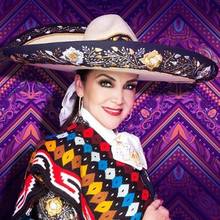 10/03, 7:30 PM, The Rady Shell at Jacobs Park:  Aida Cuevas: Yo Creo Que Es Tiempo
A concert celebrating the 45th Anniversary of Mexico's most important female voice Aida Cuevas, joined by Mariachi Aztlán and Mariachi Los Camperos.  Cuevas was awarded the 2018 Grammy for Best Regional Mexican Music Album.
$10 Community Tickets Promo Code (Bridgeview Seats): 10062
CONTACT RMS MUSIC